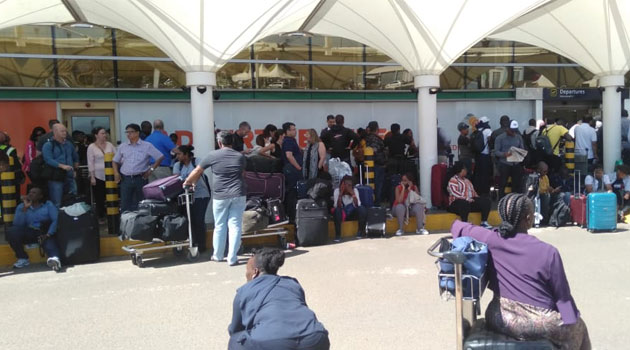 By SIMON NDONGA, NAIROBI, Kenya, Apr 17 – Security has been beefed up at various airport facilities ahead of the Easter Holidays following reports of planned insecurity related activities.
Apart from airports, sensitive installations have had their security beefed up with more deployments and checks.
Kenya Airports Authority head of security Solomon Kaleli told managers at the airports to increase security operations including random checks, avoiding long queues, more police patrols and use of CCTV cameras properly.
"Arising from the above, you are advised to urgently convene a security meeting in your respective stations with your stakeholders and map out security strategies on how to mitigate the threat highlighted," he said.
"In addition to the strategies, you are required to upscale your threat level to level (2) amber as provided for in your respective airport security programmes and ensure the measures required for level two threat are fully implemented."
Kaleli sent a memo to the managers on Friday following intelligence reports Al-Shabaab terrorists plan an attack this holiday.
Police were set to address the media on Wednesday over the security plans during this period.

Post Views:
14
[cresta-social-share]
The post Security beefed up at airports ahead of Easter holidays » Capital News appeared first on Kenya News Alerts.